Feed Delivery Systems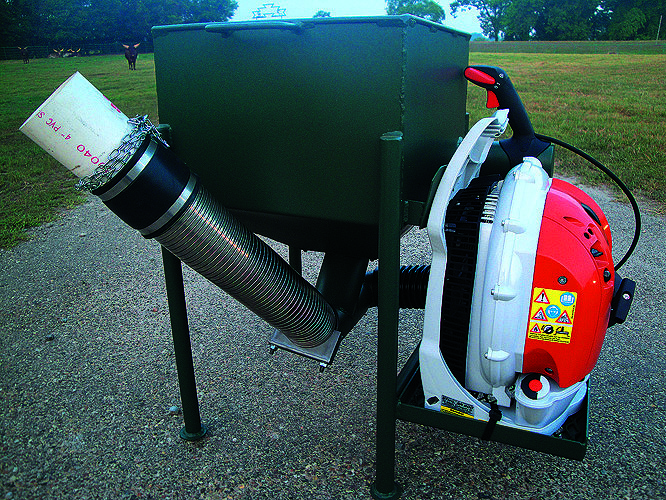 AMIGO AIR-DRIVEN FEED SYSTEM
Receiver hitch compatible or from your truck bed – $1600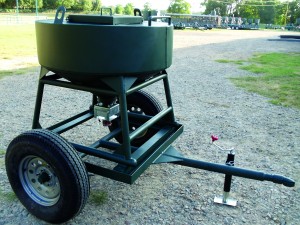 THE PUP ROAD FEEDER
Equipped with remote control "Eliminator" road feeder and easily tows with ATV.
• 600 Lb. Capacity – $2425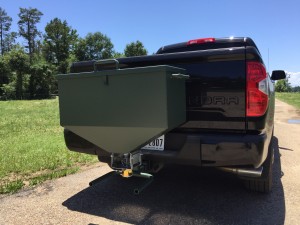 THE ROAD FEEDER
The Outback Road Feeder comes in a 100 or 200 lb. capacity hopper with wired remote for use from inside your vehicle. Built with the best high quality materials and craftsmanship.
100# – $500
200# – $550