Water Stations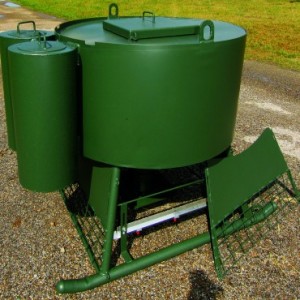 LA BANDERA QUAIL CENTRAL FEEDER & WATER STATION
Designed by Wildlife Biologist Gene Naquain. Features side panels to shield quail & limit pest access. Adjustable water drippers & feed pan.
1000# Feed Capacity & 24 Gallon Water Capacity – $1825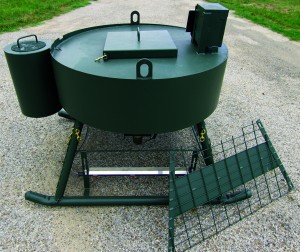 REGULATOR QUAIL CENTRAL FEEDER & WATER STATION
Collects rainfall & condensation. Equipped with an Eliminator Spinner to regulate feed, time and amount dispersed.
600# Feed Capacity & 8 Gallon Water Reservoir $1625
1000# Feed Capacity & 8 Gallon Water Reservoir $1775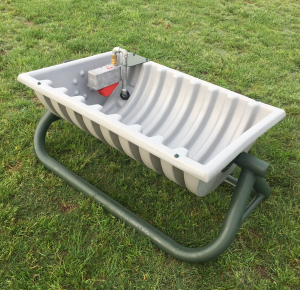 FLIPPER WATER TROUGH
Save time emptying & cleaning. Easily dumps in seconds to clean NEW Roto Molded Trough. 25 Gallon Capacity – $575.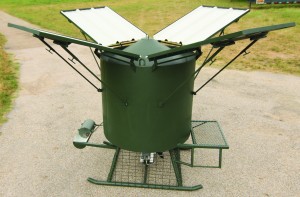 WILDLIFE GUZZLER WATER STATION
Collects more rainfall and natural condensation for wildlife.
500 Gallon Capacity (1" rainfall collects 45 gal.)
$3150
For information about NRCS cost-sharing on the Wildlife Guzzler contact your local NRCS office or Outback Wildlife Feeders.